PHOTOS: The Most Beautiful Women From Brazil -- Stripped Down!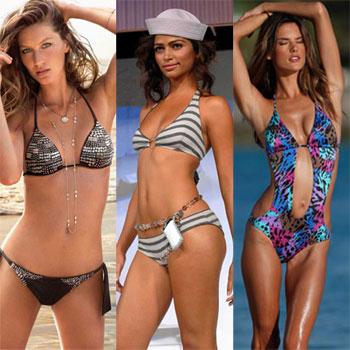 Brazil is known for it's beautiful beaches, skimpy bikinis and knockout women! In this special photo feature, RadarOnline.com is bringing you photos of the most beautiful Brazilian, showing off their bombshell bodies in the sexiest way possible.
Click Here To See The Most Beautiful Women From Brazil
Gisele Bundchen is the highest paid supermodel in the world, and she is worth every million dollar spent! With her fat-free figure and perfectly shaped assets, the Victoria's Secret model is the perfect trophy wife for the man who has already won the NFL Most Valuable Player Trophy.
Article continues below advertisement
Click Here To See Gisele Stripped Down And Looking Sexy
Alessandra Ambrosia is one of Victoria's Sexiest Secrets. With her perfect 10 body and feisty personality, Ale scored Angel status in 2004, making her one of the top-earning models in the world. On top of that, the gorgeous gal has a pretty remarkable work ethic-three months after giving birth to her first daughter Anja Louise Ambrosio Mazur, the sexy thing was back on the VS catwalk looking fat free and fabulous.
Click Here To To Alessandra Ambrosia's Amazing Body
Camila Alves is one of those girls who's go it all-great looks, a covetable career and two adorable kids with a box office hunk baby-daddy. The exotic beauty, who has been transitioning her modeling career into hosting television shows like Shear Genius and developing her own handbag and clothing companies, definitely has a dream life-as well as a dream bikini body.
Article continues below advertisement