PHOTOS: Fight, What Fight? Frankie Muniz & Girlfriend Step Out For Romantic Date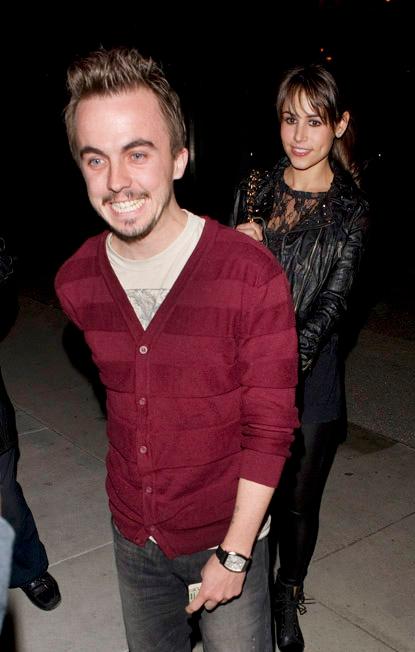 Despite making headlines for a domestic disturbance earlier this month, Malcolm In The Middle star Frankie Muniz and his gorgeous girlfriend Elycia Turnbow looked every bit the happy couple when spotted grabbing a meal at Los Angeles' trendy Boa Steakhouse Tuesday night, and RadarOnline.com has all the photos for you.
As RadarOnline.com previously reported, the actor and his lover have had a tumultuous month, as police in Phoenix, Arizona said that on February 11, the 25-year-old former child star "grabbed a gun and held it to his head, possibly with the intent of committing suicide" during an argument with Turnbow about their past relationships.
Article continues below advertisement
Muniz claimed he fell and "hit his head" while Turnbow was yelling at him during their fight, leading her to call one of his friends to take him to the hospital, police said. Once he was released, Turnbow said that Muniz "punched her in the back of the head, and threw her into a wall while in the downstairs bedroom."
There were no physical injuries on either party, police said, and both were threatened with jail time if the authorities are called to their home again.
Muniz' publicist Lauren Tobin told RadarOnline.com in a statement February 16, "Frankie and Elycia had an argument a few days ago. Police were called to their residence. A gun played no part in the argument and was voluntarily given to the police for safekeeping.
Muniz and Turnbow "are still together and are moving forward with their lives and with their relationship," Tobin said.
RELATED STORIES:
Frankie Muniz Had 'Intent Of Committing Suicide': Police Report