NEW DETAILS: Germany's Next Top Model Home Now A Crime Scene, Authorities Say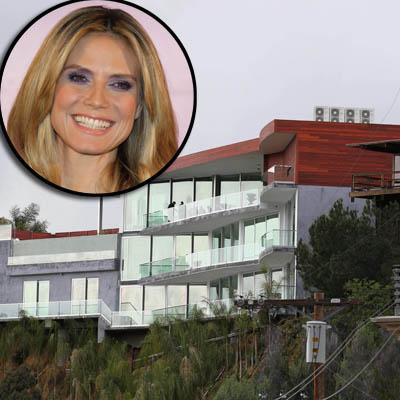 The charred Hollywood Hills home rented by Heidi Klum's Germany's Next Top Model to house contestants in has been declared a crime scene by authorities, RadarOnline.com has learned, in the wake of Los Angeles firefighter Glenn Allen dying due to injuries he suffered battling the blaze.
The LAPD's robbery-homicide division will commandeer the investigation into the circumstances of the February 17 blaze, which destroyed the dwelling in the 1500 block of N. Viewsite Drive
Article continues below advertisement
As RadarOnline.com previously reported, a source told us: "Heidi Klum and producers from Tresor Entertainment are now trying to find an alternative location to shoot Germany's Next Top Model.
"They were due to start filming today through until April 22, 2011, with five of the contestants -- who are aged between 16 and 23 -- all set to live in the property," the source said. "The fire came as a real shock to Heidi and her team because they were all set to start filming the show and were really happy with the location."
Allen, 61, was just a year removed from retiring, and died from his injuries a day before his grandson was born Saturday night.
"The Allen family and the Los Angeles Fire Department (have) received a tremendous outpouring of support during this difficult time," the Los Angeles Fire Department said in a statement. Your firefighters wish to thank you and express our deepest appreciation for all the kind words and gestures that have been provided."