Exclusive
EXCLUSIVE: Heidi Klum Hunting For New 'Top Model' House Following Fire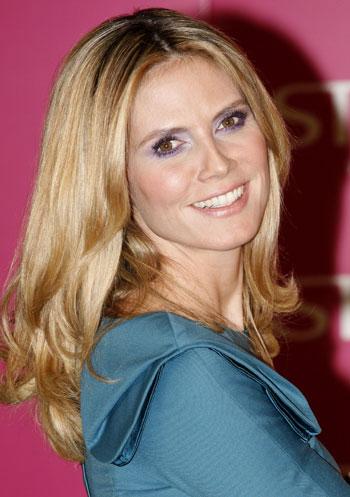 Supermodel Heidi Klum and her team of producers are frantically searching for a new house to film Germany's Next Top Model after a fire badly damaged the Hollywood Hills home they had rented for the show, RadarOnline.com can reveal.
A Los Angeles fire fighter was badly injured at the fire at the luxury home on Viewsite Drive on Wednesday.
More than 80 firefighters attended the blaze and the un-named fireman was severely hurt after a section of the ceiling collapsed after a faulty sprinkler allowed water to collect in an enclosed area above them.
Article continues below advertisement
A source told RadarOnline.com: "Heidi Klum and producers from Tresor Entertainment are now trying to find an alternative location to shoot Germany's Next Top Model.
"They were due to start filming today through until April 22, 2011, with five of the contestants - who are aged between 16 and 23 - all set to live in the property.
"The fire came as a real shock to Heidi and her team because they were all set to start filming the show and were really happy with the location.
"They signed a contract with the home's owner and secured a filming permit from Film LA but now because of the damage it is not safe to film."
The cause of the fire has yet to be determined although investigators believe that it could have started in a fireplace and spread to nearby walls - neither of the two people living inside the home at the time was injured.
According to property records the house sold for $7.1 million in 2008 - the top floor of the house opens to the street while two other levels descend down the hillside.
Article continues below advertisement
The 38-year-old fireman who was hurt in the blaze has been listed as being in 'grave condition' at Cedars Sinai Hospital in Los Angeles.
UPDATE: RadarOnline.com has learned that the gravely injured firefighter, Glenn L Allen sadly passed away today at 12.15pm at Cedars-Sinai Medical Center.
Allen was 61 years old and just one year away from retirement - his first grandchild was due in a couple of days.