Miley Cyrus To Host SNL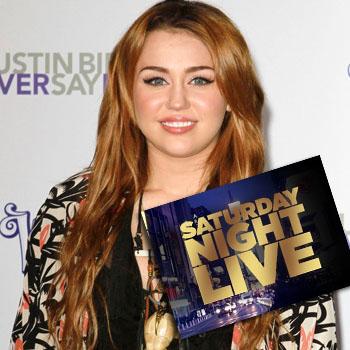 In the words of Miley Cyrus: "It's pretty cool!"
The former Disney darling will host Saturday Night Live for the first time on March 5, according to People.
Miley, 18, will not be the featured musical act however.
Miley's rash of scandals ('Bong-Gate', the suggestive Vanity Fair photo shoot with her dad, pole dancing at the Teen Choice Awards -- we can go on-and-on... ) should provide for plenty of good 'self-mocking' comedy -- if Miley goes there.
Article continues below advertisement