Linsday Lohan Will NOT Appear On Letterman Thursday -- Show Was Scammed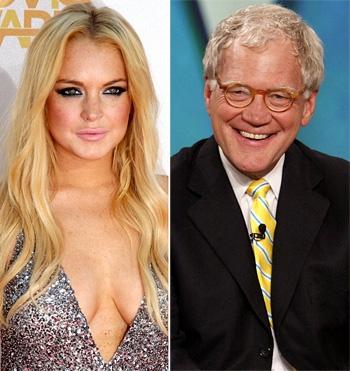 It sounded too good to be true -- and turns out, it is.
Lindsay Lohan will not be appearing on The Late Show With David Letterman on Thursday night, as was widely reported on the web.
The Mean Girls star, 24, Tweeted late Tuesday "I am NOT going to be doing David Letterman, I'm not sure how this happened, but I am sorry for the confusion..."
On Wednesday morning, Letterman's production company, Worldwide Pants, released a statement to explain the mix-up.
Article continues below advertisement
The Worldwide Pants statement said: "Lindsay Lohan will not be delivering a Top Ten list on Thursday's Late Show with David Letteman, as had been previously announced. We made a mistake. Someone purporting to be a friend of Lindsay's reached out to the show yesterday, allegedly on her behalf, and booked her to appear."
"Clearly, this person was not authorized to make commitments on her behalf," the statement added. "We wish Lindsay well, and look forward to having her on the show in the future."