Exclusive
EXCLUSIVE: Lindsay Lohan's Courtroom Win: Judge Who Threatened Jail No Longer On Case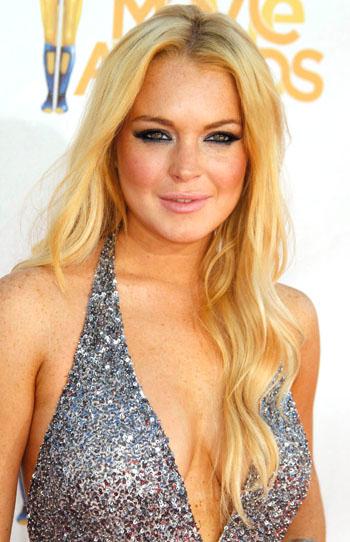 Lindsay Lohan is dodging a major bullet by not having to appear in front of Los Angeles Superior Court Judge Elden Fox in Beverly Hills, CA. for a probation violation hearing, RadarOnline.com has learned exclusively.
LiLo's powerhouse attorney Shawn Holley tells us that Lindsay's "Beverly Hills case has been transferred to the LAX courthouse and will, from this point forward, be handled by the judge Judge Keith Schwartz who is handling the new case."
Article continues below advertisement
Lohan,24, is facing a possible probation violation as the result of being charged with a felony -- specifically felony grand theft for allegedly shoplifting a $2,500 necklace from a jewelry store in Venice Beach, CA. Judge Schwartz is hearing that case.
"It is customary for alleged probation violations to 'trail' -- or follow behind -- the new case," Holley explains.
That means Lindsay won't be facing the ire of Judge Fox who had sent the actress back to rehab for one last chance. Score one for Lilo because Judge Fox previously told the Mean Girls star that he would send her back to jail for any violations of probation.
Lohan's fate is now in the hands of Judge Keith Schwartz.
Holley goes on to say that she believes there is no reason to put Lohan behind bars for a probation violation.
"If the new case is meritless, as we believe it is, then there is no basis upon which to violate Ms. Lohan's probation," she said.
Lindsay is scheduled to appear back in front of Judge Schwartz on Wednesday, February 23rd. Sources connected to the case tell us that Deputy District Attorney Danette Meyers is insisting on jail time as part of any plea deal for Lohan, while Lindsay's camp is saying no way to any jail time.
Article continues below advertisement
The source tells us, "right now both sides are at an impasse. Judge Schwartz could just sentence Lohan to straight felony probation with no jail time, over the objections of the DA."
The source also reveals that Lindsay's legal team hasn't yet seen the jewelry store surveillance video. Arrangements are being made to turn in over this week.
RELATED STORIES: