Exclusive
EXCLUSIVE: Prosecutor Insisting On Jail Time For Lindsay In ANY Plea Deal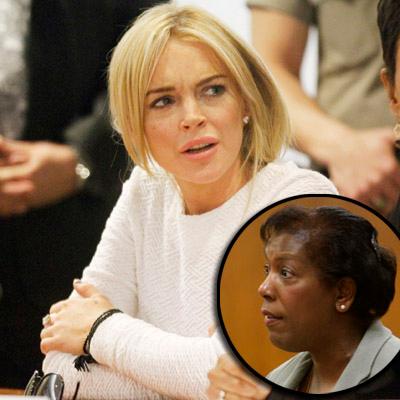 Deputy District Attorney Danette Meyers is INSISTING that any plea bargain for Lindsay Lohan include jail time, RadarOnline.com is reporting exclusively.
Lindsay's lawyer Shawn Chapman Holley, is attempting to work out a deal without jail time but a source close to the situation tells us that's simply not going to happen.
"Meyers is standing her ground and saying that any deal for Lindsay include jail time," the source said. "This is a felony charge, and Lindsay has a criminal record. Meyers won't back down on this."
Article continues below advertisement
"Both sides are now at an impasse."
Lindsay is accused of felony grand theft. Prosecutors say she stole a $2,500 necklace from a Venice, California boutique. Lindsay says she merely borrowed it.
The DA likely wants at least 60 to 90 days behind bars for Lindsay -- time that would not be served in state prison. "Lindsay would be put on felony probation, and under those terms, Lindsay can be sentenced to up to one year in LA County Jail," the source said. "With jail overcrowding, Lindsay would only serve 25% of the sentence."
A Lohan insider tells RadarOnline.com: "Lindsay will do anything to not go back to jail. She can't deal with jail again. If push comes to shove, Lindsay will go to trial on this case if a deal can't be reached."
Calls for comment to Lohan's lawyer and the DA by RadarOnline.com weren't returned.
RadarOnline.com broke the story that Lindsay was under investigation for theft and that police had obtained a search warrant for her home. When Lindsay read our story she had a friend turn in the necklace, but legally that did not affect her case.