EXCLUSIVE: Lindsay Lohan's Lawyer: Hand Over The Surveillance Tape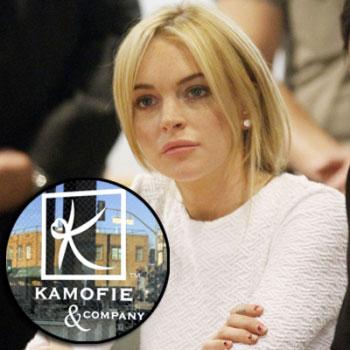 Lindsay Lohan's high-powered legal team still hasn't seen the key piece of evidence in the jewelry heist case - the surveillance video.
"I'm sure the LAPD and the DA's Office have a good reason for not having turned over a key piece of evidence in this case, but I can't imagine what it is," attorney Shawn Holley told RadarOnline.com.
As RadarOnline.com first reported, cameras at the boutique, Kamofie & Company, caught the 24-year-old on tape in the store on January 22 wearing a "one of a kind" necklace, worth $2500.
Article continues below advertisement
The owner originally told police she had seen on surveillance footage Lohan removing the necklace and slipping it into her black Chanel bag.
Upon a second viewing on another monitor, the store's owner apparently saw things differently, telling authorities that Lohan actually walked out of the store wearing the necklace.
Lohan's legal team believe that inconsistency could help establish the jewelry store owner's credibility, or lack thereof, because the Mean Girls star, her stylist and assistant claim the woman loaned the jewel to her.
Lohan entered a plea of not guilty to a felony grand theft charge at the Airport Courthouse in Los Angeles last Wednesday, before Superior Court Judge Keith L. Schwartz, who warned the troubled starlet not to "push your luck" between now and her next courtroom appearance.
Lohan is still on probation and is facing possible criminal charges after a violent incident with a former Betty Ford worker on December 12.