Jenny McCarthy Spends Valentine's Day In ER With Son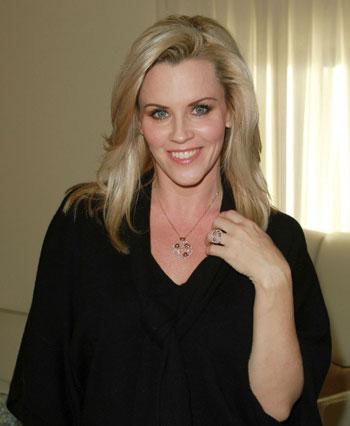 Funnywoman Jenny McCarthy didn't have the most romantic Valentine's Day, but she did spend the holiday with the most important man in her life-her son-who suffered a seizure on Sunday and has been hospitalized with a high fever, RadarOnline.com has learned.
On Feb. 13, the comedienne took to her Twitter to tell her fans to keep her 8-year-old son Evan in their thoughts.
"Ugh. Evan had a seizure. We r in the ER. He's doing better. Just laying next to him. Could use prayers again right about now," she wrote.
Article continues below advertisement
McCarthy's son suffers from autism and she has been an outspoken advocate for autism research since his diagnosis in 2005.
A day after Evan was taken to the hospital, it seemed his condition had not improved.
"Up all night. Evan still battling 103.5 fever. Thanks for well wishes. they were nice to read at 3 am. Kept me company. Xxoo," she wrote.
But through it all, McCarthy and her son haven't lost their sense of humor.
"Thank u for Evan concerns," she wrote Feb. 14. "He still has 103 fever. He told the ER doc, 'it's only candida, and stay away from my uvula.'"
Thankfully Evan seems to be over the worst and well on the road to recovery. A rep for Jenny tells RadarOnline.com: "Evan is at home and doing better. Thank you."
RELATED STORIES:
AUDIO: Jenny McCarthy Swears Off Dating Celebrities, Wants New Year's Eve Kiss