Exclusive
Heidi Montag Fights Back After Bravo Exec Calls Her 'Trash'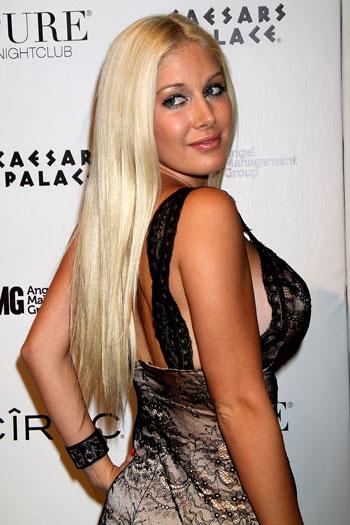 Heidi Montag is fighting back after Bravo network executive Andy Cohen – acting more like one of the characters from his ribald TV shows than a TV honcho – called the reality star "trash" in a bizarre tirade.
Heidi's husband Spencer Pratt told RadarOnline.com earlier in the week that the couple would love to appear on Real Housewives of Beverly Hills and would definitely bring some heat to the ratings. And Montag Tweeted "Watch out Real Housewives of Beverly Hills. Here comes Heidi,"
Article continues below advertisement
While that all seemed like reasonable fun, it took a dark turn when Cohen unleashed his strange and abusive rant, saying: "Professionally, I'm not supposed to discuss any negotiations so I have to parse my words here. That trash is delusional and I would sooner stab ... knives into my own eyes than see her on this network." He then called her the "Jackhole" of the week.
Montag is not happy and neither are her pals.
A friend of Spencer and Heidi told RadarOnline.com: "Andy Cohen has polluted American TV with some of the most inane shows ever. For him to call someone trash shows a complete lack of self-awareness and self control.
"We understand Andy Cohen is desperate for ratings, but he's acting like a character from one of his shows"
Ouch.
RELATED STORIES:
EXCLUSIVE: Spencer Pratt -- From Bad Boy Rapper To Animal Rights Crusader?