Michael Vick Cancels Interview With Oprah For 'Personal Reasons'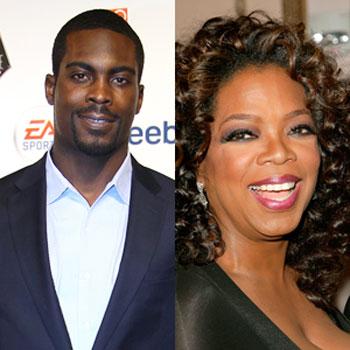 In what some might consider a cardinal sin, Michael Vick has cancelled his appearance on The Oprah Winfrey Show, RadarOnline.com has learned.
According to a statement released by Oprah's company, the football player backed out of the interview.
"Michael Vick was scheduled to be a guest on 'The Oprah Winfrey Show' for an episode airing next Thursday, February 24. Mr. Vick's representatives called last night to cancel his appearance for personal reasons," a Harpo spokesperson told RadarOnline.com.
Article continues below advertisement
Vick, the quarterback for the Philadelphia Eagles who spent time in jail for dog fighting, released a statement as well. "After careful consideration, I will need to postpone the taping of the Oprah Winfrey interview scheduled for February 22."
Scoring the first interview with Vick was a win for Oprah, who bet CNN's Piers Morgan that she would talk with him first. She backed out of the bet last week on Twitter prior to announcing that she was going to interview Vick.