Exclusive
EXCLUSIVE: 'We're Screwed' -- Lindsay Lohan's Comeback Producer Takes Aim At Prosecutor In Jewelry Heist Case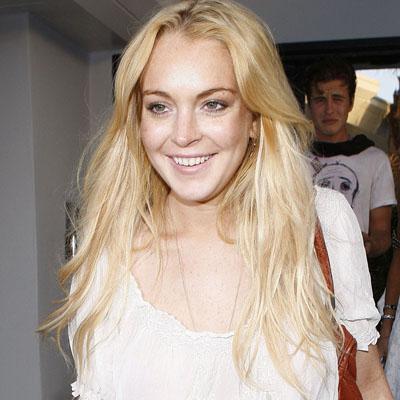 The producer of Lindsay Lohan's big screen comeback project has admitted "we're screwed" if the Los Angeles District Attorney pursues the trouble-prone actress on what he calls a "trumped-up" probation violation.
In a stinging dig at prosecutors on the eve of Lohan's next court appearance, a frustrated Richard O'Sullivan -- the man behind the film One Night With You -- fired off a stinging statement to RadarOnline.com, in which he criticized those considering jailing the star and bemoaned the project's lack of progress because of the criminal case.
Article continues below advertisement
"If the D.A. decides to put her on trial for the theft charges, we can probably work around that," O'Sullivan said Monday, just two days before the Hollywood wild child is due in court to face Los Angeles Superior Court Judge Keith Schwartz.
"Even if, in the unlikely event, she's found guilty, we can work around the time it takes for the appeals process and the sentencing and so on.
"But if they decide they're just going to try and nail her on some sort of trumped-up probation violation and put her in jail immediately, we'd be screwed.
"So our hands our tied.
"We want to package this project around Lindsay, but we can't hire a bunch of other actors and crew people, then pull the plug if she's suddenly unavailable."
PHOTO: Lindsay Rocks A White Bikini
Police and prosecutors allege Lohan, 24, took the necklace from a store in the California beachside community of Venice on January 22, weeks after she was released from a rehab facility where she was also accused of misconduct.
Article continues below advertisement
If she is found in a violation of her probation in either case, Lohan could be jailed.
The actress has denied she stole the necklace.
"We remain confident in the belief that One Night With You is Lindsay's 'Mickey Rourke comeback' and in Lindsay's ability to perform," O'Sullivan added.
"Unfortunately, the fate of the project right now rests in the hands of the Los Angeles District Attorney's office."
One Night With You is a comedy loosely based on a Lohan-type character, of a scandal-ridden former child star who goes to rehab and revamps her career by appearing on a reality dating show.
The actress completed a 90-day treatment at the Betty Ford Center after repeated failures to meet the terms of her probation in connection with her 2007 DUI conviction.
The court ordered stint disrupted O'Sullivan's plans for the film, he said.
"We're still where we were a year ago," O'Sullivan added.
"We have financing, we have insurers in place, we have distribution at the table, and we're in talks with several name directors, but we literally can't pull the trigger because we don't know how to schedule the damn thing."