Exclusive
Production On 'The Hobbit' Halted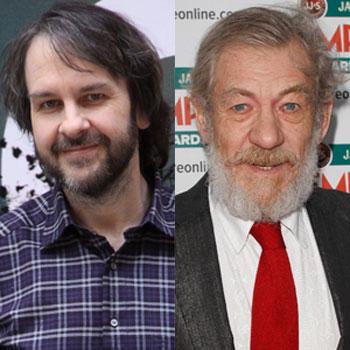 Peter Jackson's much-anticipated The Hobbit: Part 1 has stalled production, RadarOnline.com has learned.
The film was set to start shooting any day now in New Zealand – the same place the hit movie trilogy based on J.R.R. Tolkein's Lord of the Rings was filmed – leaving many to wonder if the recent earthquake would affect the making of the movie.
It's hasn't. Instead, Jackson's health is a cause for concern after he was admitted to a New Zealand hospital due to a perforated stomach ulcer.
Article continues below advertisement
However, someone forgot to tell leading actor Ian McKellen of the delay and he showed up in New Zealand last week!
"A wizard is never late: but I hadn't intended last Thursday to arrive in Wellington for The Hobbit filming, five weeks early," McKellen wrote on his website Tuesday.
"Filming was to start at the end of February 2011. I curtailed a holiday in India to make sure I would be on time.
"Then, while I was away, Peter Jackson had his stomach operation. The insurance company has insisted on five weeks recuperation. Which is why, yet again, I'm here early."
That trouble aside, Jackson and his crew have offered to help those in New Zealand affected by Monday's destructive earthquake.
"Everyone involved in the production of The Hobbit is shocked and saddened by the earthquake and it's devastating aftermath," Jackson told The Hollywood Reporter, adding that production has been in contact with the NZ Ministry of Civil Defense and Emergency Management offering assistance.