EXCLUSIVE POLICE REPORT: Real Housewives Of Miami Star: 'Odor Of Alcohol' & Speech 'Mumbled' After Suspected Hit & Run, Says Cop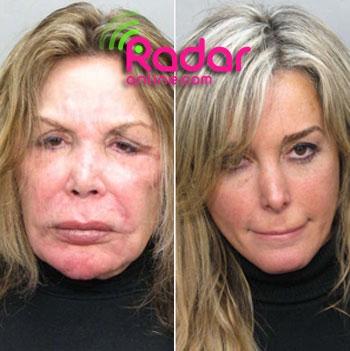 Real Housewives of Miami star Marysol Patton was arrested on January 10, 2010 for a DUI, and according to the police report obtained exclusively by RadarOnline.com, the Housewife was also wanted in connection with a hit-and-run.
"In the process a BOLO Be On the Look Out was issued for a black Mercedes…involved in a hit and run," Officer Wirth wrote, recalling the moments after he'd pulled Patton over on suspicion of driving under the influence.
Article continues below advertisement
"A repeat of the tag and description of the driver…advised the car was on scene."
The 44-year-old was arrested at 3:35 a.m., after she admitted to being out to dinner with friends for her 43rd birthday, but denied consuming any alcohol and refused to take a breathalyzer test.
"The def on first contact had bloodshot watery eyes and an odor of alcohol coming from the car," the report reads.
"I offered SFST's Standardized Field Sobriety Test in a lighted area with a smooth surface. The def said, 'I'm not doing any tests.'" Patton, who runs a public relations firm in Miami, was advised of the consequences upon refusal, and was subsequently arrested.
Interestingly, Patton's first name is spelled Marisol on her driver's license, but is promoted by Bravo as being spelled Marysol – perhaps in an attempt to escape her checkered past.
As previously reported by RadarOnline.com, Patton pleaded guilty to a lesser charge of Reckless Driving and was slapped with a $1,000 fine plus $581 in court costs.
Elsa Carreras Patton, Marysol's 76-year-old mother was also arrested later that year for a DUI and driving without a valid license, but was later dismissed when the arresting officer failed to show up in court to testify.