EXCLUSIVE: Real Housewife Tamra Barney Defends Son Accused of Stalking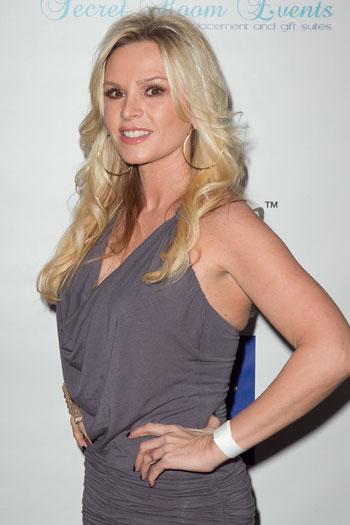 Real Housewives of Orange County star Tamra Barney has released a statement exclusively to RadarOnline.com claiming that the woman who obtained a temporary restraining order against her son is a fame-hungry attention seeker.
"It's heart breaking that this troubled girl who we all cared about and let into our lives is out for her 15 minutes," Tamra told RadarOnline.com exclusively of her son's ex-girlfriend, who was granted an extension to a temporary restraining order last week. "They broke up months ago and they were BOTH ordered to stay away from each other.
Article continues below advertisement
Hairstylist Daniella Kelley originally obtained a TRO in December claiming that Tamra's son, Ryan Vieth, posted explicit pictures of her, stolen from her computer, on the website TheDirty.com, which were subsequently ordered to be removed.
On February 3, Kelley applied to have the restraining order extended and that request was granted. The court wants both parties to not contact each other but Tamra charges that Kelley has not abided by the stipulation.
"She continues to contact him any way she can," Tamra told RadarOnline.com. "Our whole family has blocked her from communication and now she is using the media to get attention. I really hope that she can move on and get the help she needs."
Among her allegations, Kelley claims that Vieth became obsessive and enraged after Kelley called-off their relationship and he then started to stalk her and her roommates, friends and estranged husband too. Vieth's side denies these allegations.