EXCLUSIVE PHOTOS: Danielle Staub Gets Social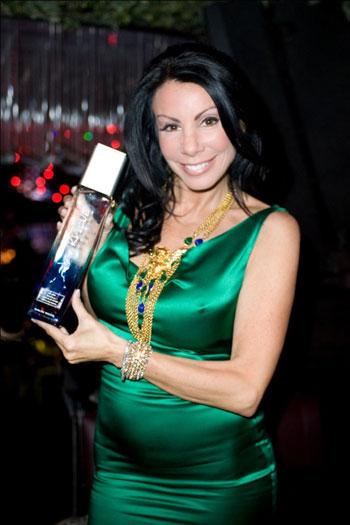 Reality star Danielle Staub is officially putting her Housewives status behind her as she launches onto a new Social scene - literally! - at the premiere party for her new reality endeavor.
Danielle and her high-profile guests celebrated alongside TV's most infamous reality star at Greenhouse in New York City and got a sneak peak at Social, which follows the sexy mother-of-two as she goes behind the velvet rope at A-list events in a modern re-imagination of the '80s television phenomenon, Lifestyles of the Rich and Famous.
Article continues below advertisement
EXCLUSIVE VIDEO & PHOTOS: Behind-The-Scenes With Danielle Staub On Her New Reality Show 'Social'
Danielle cozied up with Social guest star Prince Malik, and the two danced away to his single, "One Night". Other guests included former Bachelor star Prince Lorenzo Borghese with his new girlfriend. Danielle's daughters, Christine (with her new boyfriend Sean Roofe) and Jillian, came out to support their mom, but when asked to take more photos, young model Christine left the spotlight to her mom: "No, let my mom do it -- she loves this!"