Exclusive
EXCLUSIVE: Pete Wentz 'In Denial' - Doing All He Can To Save Marriage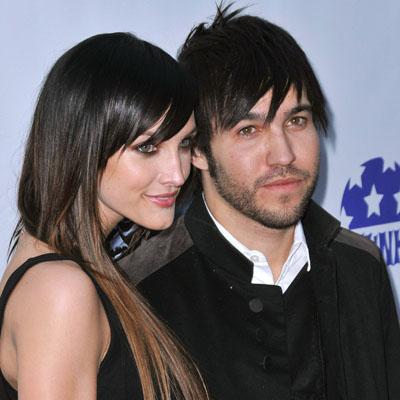 Pete Wentz is unable to accept the fact that his marriage to Ashlee Simpson is over for good and he is "doing all he can" to woo her back, a source close to the situation tells RadarOnline.com exclusively.
However, as RadarOnline.com previously reported Ashlee's main motivator for filing for divorce was Pete's touring schedule, and that's the ONE thing he isn't willing to change!
"Pete is in denial that the marriage is over," the source tells RadarOnline.com. "He seems to think that if he turns on the charm he can sweet talk Ashlee into changing her mind and giving it another go.
Article continues below advertisement
"What he doesn't get though is that Ashlee has been unhappy for some time and she's pretty adamant that she's making the right decision.
"I'm pretty sure though that if Pete committed to quit touring and promised Ashlee that he would be there full time for her and Bronx, then she would change her mind. But that's just not going to happen.
"When Fall Out Boy went on hiatus Pete was miserable – he really missed the camaraderie of being in a band and the thrill of performing live. So the next thing you know he'd formed another band and was right back to where he started – in the studio all the time and touring.
"That's not the life Ashlee wants for her and Bronx – waiting at home for 'daddy' to come home. They've basically hit a stalemate and neither side is willing to budge.
"So all of Pete's attempts to win Ashlee back are going to be pretty much in vain."
RELATED STORIES:
EXCLUSIVE: Ashlee Simpson Wanted Husband To Stop Touring