Exclusive
EXCLUSIVE: Ashlee Simpson Wanted Husband To Stop Touring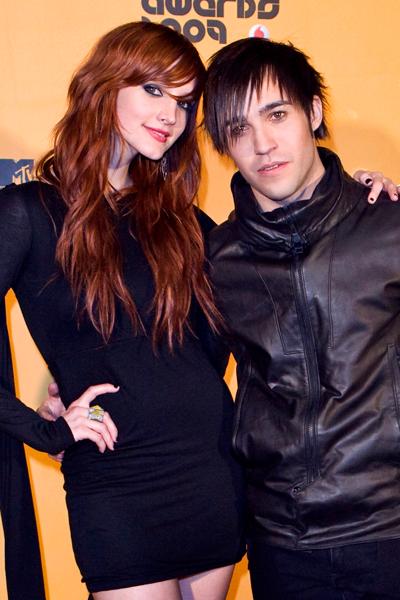 Ashlee Simpson filed divorce papers to end her marriage to Pete Wentz after a series of arguments over Pete's music career and his commitment to touring with his band, RadarOnline.com can exclusively reveal.
A source close to the couple tells RadarOnline.com that Pete's touring had been a sticking point between the two for some time now and had been the root cause of many of their arguments, escalating seriously over the last few months.
Article continues below advertisement
The 26-year-old former singer was "fed up" with her husband being away from home for extended periods of time and wanted him to give up his band life and concentrate more on his home life and on being a father to their 2-year-old son Bronx Mowgli.
"Ashlee and Pete would argue constantly about him touring," the source told RadarOnline.com. "Since she gave birth to Bronx she hated him being away from home and wanted him to stop the band life and work more on producing music, so he could be around to concentrate more on being a husband and father.
"She hated him being away and said she felt like a single mother – and that wasn't what she had signed on for.
"When Fall Out Boy went on hiatus things were great between them again and it was just like old times, but the next thing you know Pete formed his new band and then he was off touring again.
"I think that Ash has just finally had enough of it. She's put all her musical aspirations to the side to concentrate on being a mom and it is a big bone of contention with her that Pete just swans off around the world with his buddies like he's a single guy.
MORE ON:
Celebrity Justice
Article continues below advertisement
"They had a major fight in October before he headed off to Europe, but then tried to make a go of things over the holidays for the sake of Bronx, but the issue was still there and they were still fighting.
"They decided to take a break for a while to both cool off and to reassess what they want for the future, and they both realized it was bad for Bronx to be around his parents fighting all the time.
"Pete is due to head off again on tour in a couple of months and I honestly think Ashlee filed for divorce as a way to "shock" him into canceling his plans, or at least modifying them heavily and giving in to her demands to be with her and Bronx.
"It's not going to work though, Pete's not going to play that game.
"It's a really sad situation because they do genuinely love each other, and I would pretty much swear that neither of them is seeing someone else – but they just want totally different things in life and neither one is willing to compromise."