EXCLUSIVE: Lindsay Lohan's SCRAM-Hiding Jumpsuit Can Be Yours -- For The Right Price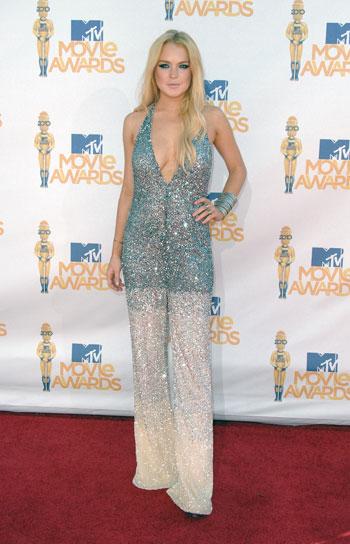 If you're anything like Lindsay Lohan, trying to find the perfect outfit to hide your SCRAM bracelet can be a challenge on any occassion, but RadarOnline.com has learned you may be in luck!
The super-sexy jumpsuit worn by the actress to the 2010 MTV Movie Awards is up for auction and it can be yours -- for the right price.
Nate D. Sanders Auctions has obtained the elaborate Pamella Roland gunmetal-silver and pearl beaded halter jumpsuit, and is currently accepting bids on the stunning item.
Article continues below advertisement
The jumpsuit, size 4, measures 26-30-34 and has bell-bottom legs -- perfect for concealing that court-assigned fashion accessory SCRAM.
The garment was donated by Lindsay to the Entertainment Industry Foundation for charity and later obtained by the current auction house.
In addition to the chic jumpsuit, the winning bidder will also receive authenticity documentation proving that the item once belonged to the starlet.