EXCLUSIVE: Lindsay Lohan Won't Be Charged Today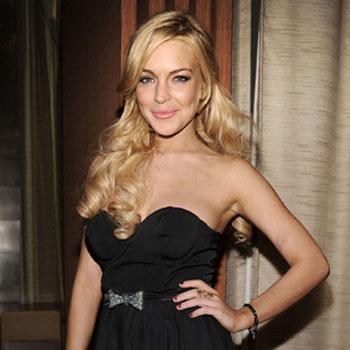 Lindsay Lohan is getting at least one more day of freedom, RadarOnline.com has exclusively learned.
Multiple sources tell us "no charges will be filed against Lindsay today." One of the reasons for the delay is a logistical one. "Lindsay's attorney, Shawn Chapman Holley is out of town for business. Shawn will be back this evening. Danette (Danette Meyers - the Deputy D.A. handling the case) and Shawn have a very good, professional relationship. Danette is aware that Shawn is out of town," the source tells us.
Article continues below advertisement
Lohan isn't out of the woods yet, by a mile. The source goes on to say, "Danette's boss, John Lynch, was also in the meeting yesterday (Monday) with Shawn. Lynch usually isn't brought into these type of meetings unless charges are going to be filed against someone. Danette also keeps Lindsay's complete criminal file in a safe in Lynch's office. Danette doesn't want any prying eyes on Lohan's file."
If Lindsay is charged with felony grand theft, there are two ways her surrender can be handled. "Lindsay could formally surrender at her arraignment, or she could voluntarily surrender to a police station for booking," another source tells us.
As RadarOnline.com has previously reported, the Mean Girls star, 24, is under investigation for allegedly stealing a one-of-a-kind $2,500 necklace from a jewelry store in Venice Beach, California where she has been living since her release from the Betty Ford Center.
Article continues below advertisement
If Lindsay is charged with felony grand theft, the probation violation allegation will not be heard in front of Judge Elden Fox in Beverly Hills. A source tells us, "If Lindsay is charged at the Airport Courthouse, the D.A. will formally request Lindsay's case file from Judge Fox, and it will be transfered to Airport.
The probation violation will follow Lindsay's new case, if she is charged; that means she won't appear in front of Judge Fox for an alleged probation violation stemming from the grand theft case. If she is not charged for grand theft, Lindsay will appear as scheduled in front of Judge Fox on February 25th for a progress report hearing."