EXCLUSIVE INTERVIEW: Lindsay Lohan's Brother Takes Aim At Barbara Walters, Katie Couric & Glee: 'Jabs Belittle & Insult My Mother'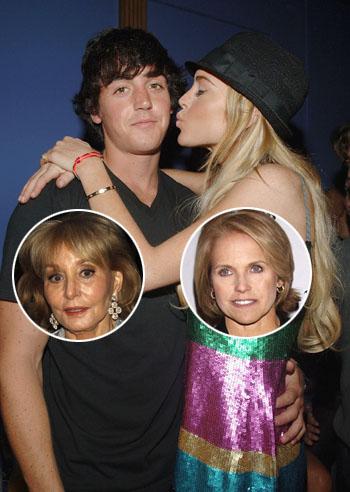 Lindsay Lohan's younger brother, Michael Jr., is fighting back at criticism aimed at his mother Dina by telling RadarOnline.com exclusively she's a fantastic mother and "the backbone of family."
"I find the consistent jabs thrown at my family extremely disheartening, particularly the ones that directly belittle and insult my mother," said 23-year- old Michael.
While Lindsay, 24, has being charged with felony grand theft after allegedly stealing a $2,500 gold and semi-precious stone necklace from a jewelry store in Venice, California, Dina has been criticized by two of America's most well regarded journalists.
Article continues below advertisement
During Katie Couric's cameo on Fox's Glee on Super Bowl Sunday, Couric -- who played herself on the show -- informed Jane Lynch's character Sue Sylvester that she had earned the title of the world's biggest loser. She went on to explain that it was no small feat because she had beat out Dina Lohan and their family dog Sparky.
Then, last Thursday morning on ABC's The View, Barbara Walter's mockingly imitated Dina's voice while she relayed Dina's comments to her that "Lindsay was fine... Everything's fine... Everything's OK..."
Then she said: "I shouldn't make fun of her voice. I mean it wasn't fine. Maybe a little more straightforwardness.. a little more honesty. A little more responsibility might help.
"I like Dina Lohan," Walters continued. "She's not a bad lady, but c'mom, let's get real!"
But Michael, Jr. says they have no idea what they are talking about, and that they should get their facts straight before making these types of comments.