EXCLUSIVE INTERVIEW: Lindsay Lohan Could Be Having 'Anger Management Issues', Says Top Doc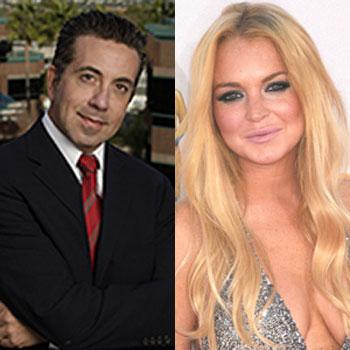 Dr. Charlie Sophy, board certified psychiatrist specializing in adolescent and children, tells RadarOnline.com that Lindsay Lohan's recent theft incident could be related to anger issues.
"By allegedly stealing something, Lindsay could be having anger management issues," Sophy told RadarOnline.com. "She might be motivated to want someone else to experience anger like she is, and that could be what could have motivated Lindsay to do this, if in fact the allegations are true.
Article continues below advertisement
"I hope that she is continuing to get treatment from a medical professional since leaving the Betty Ford Center. Addicts tend to have depression and anger management issues."
Dr. Sophy has been a recurring guest on The Rachel Ray Show this season as he helps a seventeen year old girl lose weight.
Tune in to the The Rachel Ray Show on Friday, February 4, as Dr. Sophy offers the teenager an opportunity that he thinks will help her slim down in time for her prom.