EXCLUSIVE INTERVIEW: Bethenny Frankel Keeps Relationship Sparks Alive With 'Lazy Lingerie'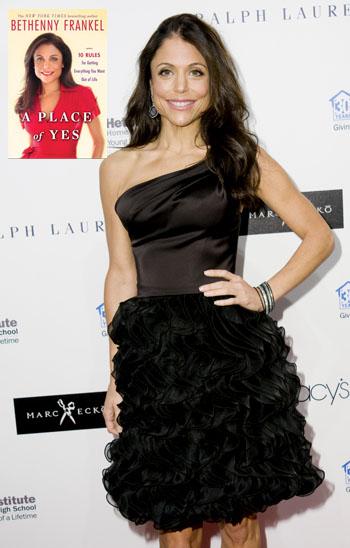 Valentine's Day is about love and romance, and for Bethenny Frankel it also means a little "lazy lingerie."
Taking a cue from her bestselling book, A Place Of Yes, Bethenny says keeping the romance spark alive takes work, especially for the new parent and newlywed.
"You have to make an effort...you do have to come from a place of yes because when you have a brand new baby every single night you're not coming home having had a couple Skinny Girl margaritas and sticking on lingerie," she told RadarOnline.com.
Article continues below advertisement
"I actually have a line coming out which is Skinny Girl Smoothers and shapers and they include lazy lingerie. Because it's something you wear under a blazer or sweater and then you take off the sweater, and now you have lingerie!"
"It takes effort to go to the closet and get it and put the heels on and the whole thing. So at least now I will have it under my blazer."
But first things first.
"We do date night once a week. We switch off on who chooses the surprise place we're going to go and we usually pick some hip place so we can still feel like we're cool. And then we get some!"
The former Real Housewives of New York City star -- who's now starring in the second season of her own self-titled reality show Bethenny Ever After-- had a whirlwind year, including getting married to Jason Hoppy and giving birth to a baby girl, Bryn, last May.
And for Monday's holiday it was her hubby who planned the romance.
"He had two massage people to come to the house for a couple's massage and Bryn will go with a babysitter to take a little walk in the park. But she'll probably get a baby message too because we give her baby messages," she laughed. "And tonight I think we have a dinner plan. I bought him three golf lessons."