Exclusive
EXCLUSIVE: Halle Berry's Rages Caught On Tape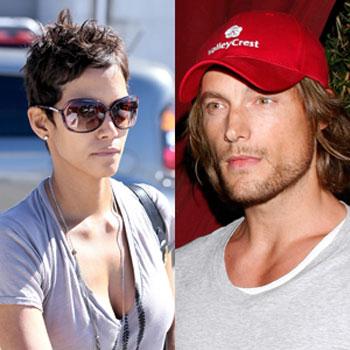 Halle Berry's ex-boyfriend, Gabriel Aubry, has numerous emails, text messages and voicemails from the 44-year-old actress which document her angry and jealous rages – and they're bad.
But, according to a source close to the Canadian-born model he won't be leaking them to the press, choosing instead to save them, if needed, to help present his case at family court in their upcoming custody battle.
"I honestly think Gabriel should release some of these messages he has from Halle, and tell his side of the story, but he won't, he said he's going to save them for family court, which will be a private, press-free environment," the source told RadarOnline.com.
Article continues below advertisement
"I know it sounds like I'm painting a picture but Gabriel truly does not want to do anything at all that could potentially damage his daughter, and he knows attacking Halle in the press would ultimately do that."
The source has seen several of the emails and text messages firsthand and has listened to one particularly nasty voicemail left by the star on Aubry's cellphone.
"She left a crazy message on Gabe's cell just after some pictures came out of him at a Lakers game with a girl last year.
"She is mega, mega p***ed in the message, calling him, and the girl, all kinds of names – it's certainly something Halle wouldn't want heard. Gabriel played it to me at the time, and said: 'see what I have to deal with?!'
"I really felt for the guy – I mean, he hadn't done anything wrong....just gone on a date!
"He could totally do a number on her if he chose to – but he's a nice guy at the end of the day and unlike Halle, Gabe's not concerned with the public believing he is the 'wronged one' and with controlling his image – he is concerned with his daughter and her welfare.