Exclusive
EXCLUSIVE: Halle Berry & Baby Daddy Battle: Ex Wins Visitation With Daughter, Following Star To New York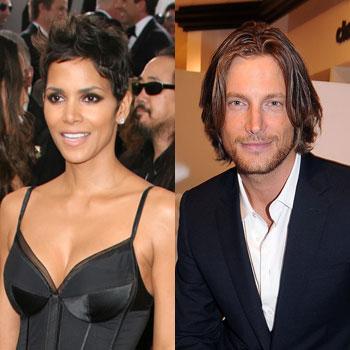 Gabriel Aubry will be following Halle Berry to New York after a Los Angeles judge re-affirmed that the Canadian-born model has visitation rights to see his daughter Nahla, RadarOnline.com has exclusively learned.
Halle's attorney called an emergency hearing Wednesday to obtain permission for the 44-year-old Oscar winning star to travel out of state with the two-and-a-half-year-old.
The judge granted Halle's request, and stipulated that the actress must allow her ex-boyfriend to spend time with his daughter while she is there.
Article continues below advertisement
Halle did not oppose that stipulation, people close to the beautiful star tell RadarOnline.com.
As we first reported, the child custody battle between the pair has soothed with a stop-gap resolution reached.
While the documents in the family law case are sealed, court records showed that the judge dismissed the child custody and support petition filed six weeks ago by Gabriel.
A source close to the situation tells RadarOnline.com that Gabriel will be traveling to New York, on his own dime, to spend as much time with Nahla as permitted while Halle films a new movie.
Another source says that Aubrey is not paying his own expenses and that his trip is covered by the movie production company, as part of Halle's deal.
She rejoined the cast of the ensemble romantic comedy New Year's Eve after pulling out of the project last month to fight the case.
At that time, Katherine Heigl stepped in and replaced Berry.
Halle's new role in the movie is a character called Nurse Aimee.