Exclusive
EXCLUSIVE: Gabriel Aubry Moving To NYC To Care For Daughter While Halle Berry Films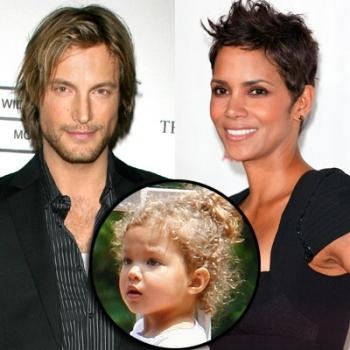 Gabriel Aubry is determined to spend as much time as possible with his daughter, Nahla, so much so that the Canadian-born model is putting his life on hold and moving thousands of miles, from Los Angeles to New York.
Nahla's mother, Halle Berry is taking her daughter to the Big Apple while she films her new movie, New Year's Eve, and RadarOnline.com has learned that Gabriel is planning to care for Nahla while her mom is at work.
Article continues below advertisement
A source tells RadarOnline.com exclusively that Gabriel has leased an apartment in the city and is expecting to be there for at least two months, putting his own career and life on the back burner to be with his daughter.
"Gabe's arranged a short let apartment in New York," the source says. "And he plans to be there all the time Nahla is.
"He has put his career temporarily on ice, cancelled a couple of projects he had booked, and plans on concentrating full time on being with Nahla.
"The agreement at the moment is that Gabriel will be primary caregiver to Nahla during the time Halle is working, but nothing is set in stone, or agreed in writing, so we will have to just see how that goes.
"He really wanted Nahla to stay behind in LA with him while Halle went to New York, but she wouldn't allow that, so he is uprooting and moving there to be with her."
Complicating matters in this bitter custody fight, a source close to the actress said she is confused as to why Aubry would take out a short term lease, given she is not expected to be in New York beyond the film shoot, which is said to only last for six days.