EXCLUSIVE DOCUMENTS: Prince Being Sued For $3 Million By Concert Promoter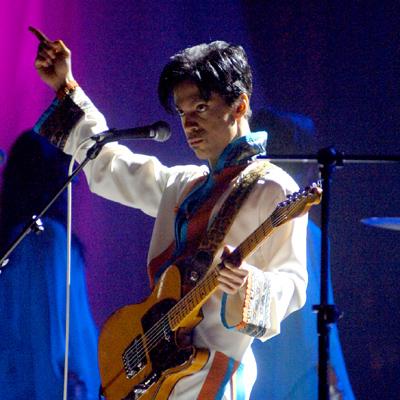 Prince is being sued by MCD Productions for an outstanding debt of $3 million following a canceled 2008 concert at Croke Park in Ireland.
EXCLUSIVE DOCUMENTS: MCD Production Sues Prince For $3 Million
In court papers, exclusively obtained by RadarOnline.com, MCD is suing to have a foreign money judgment recognized in the United States.
Prince canceled the concert, according to the lawsuit, and MCD state that a compensation amount was agreed upon at the High Court in Ireland, but they allege they haven't been paid yet.
Article continues below advertisement
The court docs state, "MCD seeks this Court's recognition of judgment of the High Court of Ireland entered against the Defendant Prince Rogers Nelson on March 26, 2010 in the amount of €2.2 million euros.
VIDEO & PHOTO: Prince Calls Kim Kardashian On Stage During Concert -- Then Kicks Her Off!
"The judgment resulted from an action commenced by MCD following Prince's cancellation of a concert that was scheduled to take place on June 16, 2008 in Ireland."
The docs go on to state that Prince agreed to settle the matter and agreed to the judgment.
MCD wants to be paid - now. According to the docs, "there is now due, owing and unpaid on the Judgment the sum of €2,200,000.00, together with interest at the legal rate of 8% pursuant to applicable Irish law from and after March 26, 2010."
RELATED STORIES:
POLICE REPORT: 'Teen Mom' Amber Says Gary Harassed Her With 24 Calls In 5 Hours