EXCLUSIVE DETAILS: Charlie Sheen Gives Wife Brooke Mueller The Boot From Vacation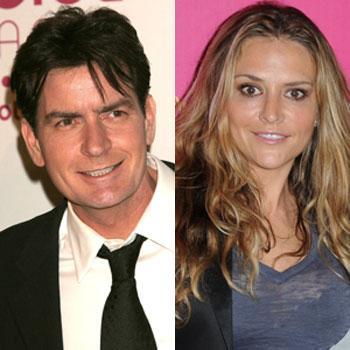 Charlie Sheen has gotten rid of wife Brooke Mueller – again!
RadarOnline.com broke the news that Sheen was taking Mueller, porn star Bree Olson and Natalie Kenly on vacation Wednesday to a Bahamian island.
But Charlie's foursome turned into a threesome after he and Brooke fought. Now we've learned that as of 4 pm ET Brooke was at Miami International Airport waiting to get on a flight back to Los Angeles.
Article continues below advertisement
"They had a big fight," a source close to the former twosome told RadarOnline.com exclusively. "He gave her the boot. He told her to get out of there."
Sheen gave a bizarre radio interview on Thursday, and told the Alex Jones Show that he did get rid of Brooke.
"There was a whole firestorm yesterday about Brooke being part of our crew and let me just say this, this is all I'm going to say about it. where there were four there are now three," Sheen said. "Goodbye Brooke. Good luck in your travels. You're going to need it badly."
MORE ON:
Two and a Half Men
Alex Jones then asked: "So Brooke did go alone with you but she's not there now?"
Sheen: "No she's not here now. And we are. I don't know winning anyone. Rhymes with winning. Yeah that would be us. Sorry, didn't make the rules."
Sheen's bizarre comments fit the tone of the rest of his interview.
Mueller moved in with the Two and a Half Men Star on Saturday, as RadarOnline.com was first to report. Sheen was buying her a house in his neighborhood but now he's furious at her, according to the insider.