EXCLUSIVE: Charlie Sheen's Lawyer Thought Show Creator's Joke About Sheen Was 'Hysterical'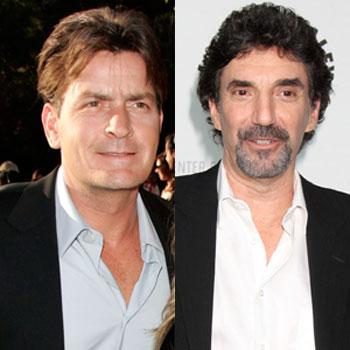 Charlie Sheen's colleagues are finally showing signs of relief after the creator of Two and a Half Men, Chuck Lorre, posted a personal statement on Monday after the show, joking about Charlie's drug and porn filled lifestyle.
RadarOnline.com spoke exclusively to Sheen's attorney, Yale Galanter who revealed his appreciation of Lorre's humorous personal declaration.
Article continues below advertisement
"I thought Lorre's statement was hysterical," Galanter told RadarOnline.com exclusively.
Fans of the show are familiar with Lorre's so-called 'vanity card', a statement containing his personal rant, that is only on-screen for a few seconds. The comment this week was directed at Sheen, the star of his show.
"I exercise regularly. I eat moderate amounts of healthy food. I make sure to get plenty of rest. I see my doctor once a year and my dentist twice a year. I floss every night. I've had chest x-rays, cardio stress tests, EKG's and colonoscopies. I see a psychologist and have a variety of hobbies to reduce stress. I don't drink. I don't smoke. I don't do drugs. I don't have crazy, reckless sex with strangers."