Exclusive
EXCLUSIVE: Brett Favre -- Sticking By His Sister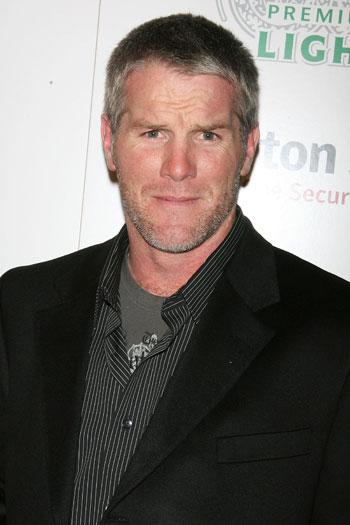 Brandi Favre, the younger sister of Vikings quarterback Brett Favre, has at least one person on her side, her attorney tells RadarOnline.com exclusively.
"It's a close family relationship," attorney Richard Dymond told RadarOnline.com. "Brett is her brother. They're all looking after her.
"I know he's on her team and he'll do whatever he needs to do to help his sister."
Brandi, 34, was one of five people arrested in a meth lab raid last month by undercover cops, who reportedly found methamphetamine cooking in the bathtub of a condo complex in Diamondhead, Miss. Authorities also found nine grams of the drug, worth about $150 on the street.
Article continues below advertisement
On Tuesday, the preliminary hearing was postponed until May 10. "The state was supposed to lay out their case today," said Dymond, who added that his client was not going to attend. "We want to hear what the DA has to say."
Favre had been jailed in January on $40,000 bond on charges of manufacturing methamphetamine and generating hazardous waste.
RELATED STORIES:
VIDEO: Brett Favre Made Woman Feel Like 'Hanging Slab Of Meat'