BREAKING NEWS: Somali Pirates Kill 4 American Hostages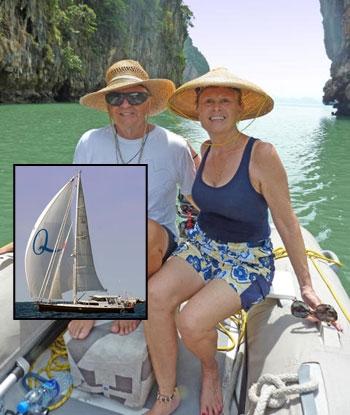 The four Americans kidnapped by Somali pirates have been killed, CBS reported early Tuesday.
VIDEO: Four Americans Remain Kidnapped At Sea By Somali Pirates
As RadarOnline.com previously reported, the Americans were Scott and Jean Adam from Marina Del Rey, California, and their friends Phyllis Macay and Bob Riggle from Seattle, Washington.
The quartet were aboard the Adams' yacht The Quest -- en route from India to Oman on a Christian mission to pass out bibles in remote villages -- when their ship was overtaken by the pirates on Friday.
Article continues below advertisement
After gunshots rang out aboard the yacht, a Naval warship shadowing the hijacked ship took action, finding "more than a dozen" pirates on the ship, some of whom were dead, CBS News national security correspondent David Martin said.