AUDIO: Charlie Sheen Irritated At Forced Hiatus Of Two And A Half Men; Reveals He Has New Girlfriend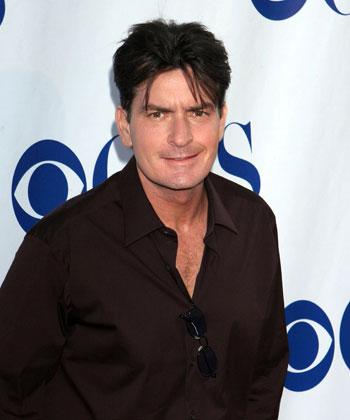 A raspy-voiced and clearly irritated Charlie Sheen told Dan Patrick Monday he's ready to return to work on his hit sitcom, Two and a Half Men.
Sheen has not worked on the hit comedy since he fell ill January 27, and entered rehab shortly thereafter, causing the producers to suspend production on the hit CBS series.
"I'm going back to work and I was banging on the stage door like, 'Hello ... Where is everybody?' ... I don't know what happened ... I guess they're closed," Sheen said.
Article continues below advertisement
Asked by Patrick if the show's in hiatus, Sheen responded, "We're in forced hiatus ... the show's producers said, 'You get ready and we'll get ready' ... and I got ready and went back and nobody was there ... I don't know what to tell ya, Dan, nobody's there."
Sheen remarked that the show's producers "had to bring me back this year.
"I'm here and I'm ready -- they're not -- bring it."
Hear the audio on RadarOnline.com
Patrick asked Sheen if the show has a set date to reconvene, to which Sheen said, "I believe it is August 2014 at this pace!"
During the interview, Sheen -- who's in the process of divorcing wife Brooke Mueller -- also said he has a girlfriend --although, he would not name her.
He also explained his 'motivational pep talk' to a group of UCLA baseball players last week, saying he was asked to speak to the players on the fly, and since he was holding some chocolate milk, decided to tell them: "Stay off crack. Drink chocolate milk."