Ann Pettway Pleads Not Guilty To Kidnapping Carlina White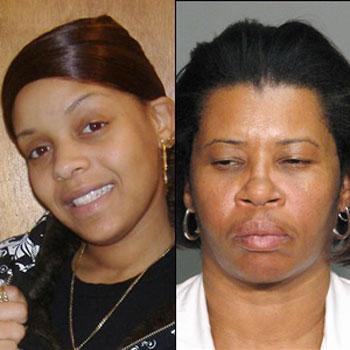 Ann Pettway pled 'not guilty' today to a federal kidnapping charge that she abducted three-week-old Carlina White from a Harlem Hospital back in August 1987, RadarOnline.com has learned.
White discovered in adulthood that Pettaway was not in fact her biological mother.
Pettaway's court-appointed attorney, Robert Baum, told the court his investigators are tracking down a woman who was first suspected of kidnapping White back in 1987, but whose alibi at the time eliminated her from being suspected.
Article continues below advertisement
Baum said at Manhatten Federal Court that he wants to check out the alibi - Pettway's next date in court is May 2, 2011.
That woman was Lucy Brockington, 31-years-old at the time, who had an outstanding arrest warrant in New York City related to a 1981 car theft.
A photograph of Brockington was identified by Carlina White's parents and three other witnesses as the woman who had dressed as and pretended to be a nurse in Harlem Hospital that August night and who is believed to have stolen the infant.
SHOCKING PHOTOS: Inside The Camp Where Elizabeth Smart Was Held Captive
The police at the time described that woman as black, between 25 to 30 years of age, about 5 feet 8 inches tall and 180 to 190 pounds, and that she had some hair under her chin.
The woman reportedly spoke with Carlina White's parents Carl Tyson and Joy White in the hospital hallway shortly before allegedly making off with the baby.
Article continues below advertisement
Baum said that if Pettway did not snatch the infant and did not realize the infant had been kidnapped when she accepted the infant days or weeks later then she is not guilty of the federal kidnapping charge, which carries -- if convicted -- a sentence of between 20 years in prison or life in prison.
RELATED STORIES:
EXCLUSIVE: Carlina White's Grandmother Says Kidnapper 'Should Pay'
Carlina White Wants Authorities To 'Get Their Hands On' The Woman Who Kidnapped Her
VIDEO: Carlina White Reunites With Her Real Family