WEEKEND BOX OFFICE: Green Hornet Has Sting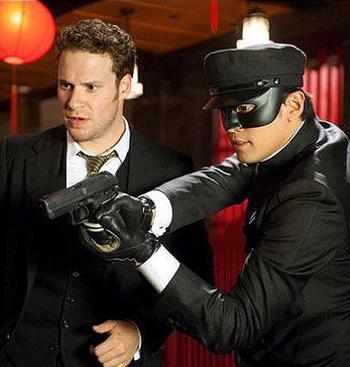 Green Hornet won the weekend box office race but the Seth Rogen 3D superhero flick is estimated to bring in only $34 million for the three days. That's not a bad number but slightly below expectations for a picture that cost $110 million to make.
The Dilemma is proving to be just that for stars Vince Vaughn and Kevin James. It opened to a soft $17.4 million.
Golden Globes favorite The King's Speech was possibly the brightest spot on the box office chart. Eight weeks into release, it is still drawing a crowd. The Colin Firth and Geoffrey Rush film came in number 4, adding another $9.1 to the till.
Article continues below advertisement