VIDEO: The Fighter, The King's Speech Lead SAG Nominations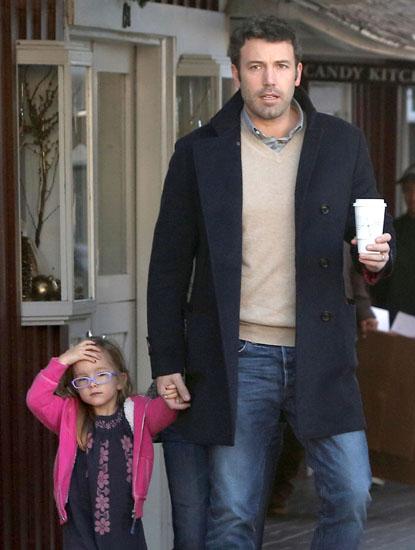 The Fighter and The King's Speech tied for the lead with four nominations, while The Kids Are All Right and Black Swan each had three, as the nominees for the 17th annual Screen Actors Guild awards were announced Thursday in West Hollywood, California, and RadarOnline.com has all the details for you.
See the full list of SAG nominees
The nominations for outstanding performance by a cast in a motion picture included Black Swan, The Fighter, The King's Speech, The Social Network and The Kids Are All Right.
Article continues below advertisement
Watch the video on RadarOnline.com
Best leading actor in a film nominees were Jeff Bridges for True Grit; Robert Duvall for Get Low; Jesse Eisenberg for The Social Network; Colin Firth for The King's Speech; and James Franco for 127 hours.
VIDEO: The King's Speech & Glee Nab Most Golden Globe Nods
Best leading actress in a film nominees were Hilary Swank for Conviction; Natalie Portman for Black Swan; Nicole Kidman for Rabbit Hole; Annette Bening for The Kids Are Alright; and Jennifer Lawrence for Winter's Bone.
Notable nominees from the world of TV drama included Dexter's Michael C. Hall, Boardwalk Empire's Steve Buscemi and Mad Men's Jon Hamm, all up for best actor in a drama, while Law & Order: SVU's Mariska Hargitay and The Good Wife's Julianna Margulies received best actress nods.
On the comedy side, Glee's Chris Colfer and Modern Family's Ed O'Neill were up for best actor nods, while Glee's Jane Lynch, Hot In Cleveland's Betty White, and Modern Family stunner Sofia Vergara were among those nominated for best actress.
Article continues below advertisement
Rosario Dawson and Angie Harmon made the announcements. Ernest Borgnine, 93, will be honored with a Life Achievement Award at the ceremony.
67th Annual Golden Globes Highlights
Last year's big winners at the SAG Awards were Sandra Bullock and Jeff Bridges.
The show is slated for January 30 at the Shrine Auditorium in Los Angeles. at 8 pm ET/ 5 pm PT on TBS and TNT.
RadarOnline.com spoke with Angie Harmon shortly after the nominations. Watch the video below.
The SAG Awards air live Sun., Jan. 30, 8PM ET on TBS and TNT.
Best Ensemble
'Black Swan'
'The Fighter'
'The Kids Are All Right'
'The King's Speech'
'The Social Network'
Best Leading Actor
Jeff Bridges, 'True Grit'
Robert Duvall, 'Get Low'
Jesse Eisenberg, 'The Social Network'
Colin Firth, 'The King's Speech'
James Franco, '127 Hours'
Best Leading Actress
Annette Bening, 'The Kids Are All RIght'
Nicole Kidman, 'Rabbit Hole'
Article continues below advertisement
Jennifer Lawrence, 'Winter's Bone'
Natalie Portman, 'Black Swan'
Hilary Swank, 'Conviction'
Best Supporting Actor
Christian Bale, 'The Fighter'
John Hawkes, 'Winter's Bone'
Jeremy Renner, 'The Town'
Mark Ruffalo, 'The Kids Are All Right'
Geoffrey Rush, 'The King's Speech'
Best Supporting Actress
Amy Adams, 'The Fighter'
Helena Bonham Carter, 'The King's Speech'
Mila Kunis, 'Black Swan'
Melissa Leo, 'The Fighter'