VIDEO: Sneak Peek -- 'William, Kate And 8 Royal Weddings'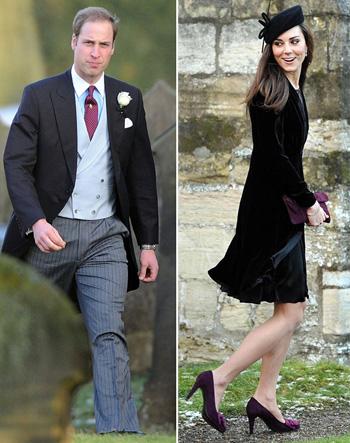 Prince William & Kate Middleton need look no further than their own TV sets tonight to get a primer on royal weddings. TLC is airing a special called William, Kate and 8 Royal Weddings, and you can see a preview right here on RadarOnline.com.
From Charles and Diana and Andrew and Fergie, right back to Elizabeth and Philip, the show takes a look at the glamour and spectacle of British royal weddings, and why people around the world are fascinated by them.
Article continues below advertisement
William and Kate have only until April 29 to get all their plans in place, but they got a bit more practice at the whole wedding thing Saturday when they attended the nuptials of their friends Sarah Stourton and Harry Aubrey-Fletcher.
Prince Harry and Princess Beatrice (daughter of Fergie and Andrew) were also there for the service at St. Andrew's Church in North Yorkshire. England. Kate was dressed in a black velvet coat -- all the better to show off her dazzling sapphire engagement ring.