Like Mother, Like Son: Prince Harry Awarded For Charity Work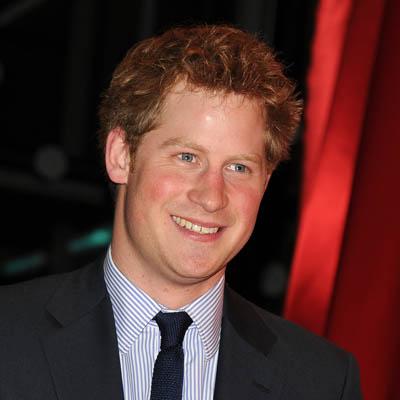 Like his late mother Princess Diana, Prince Harry is tirelessly putting his name and efforts toward charitable causes.
The 26-year-old English royal was presented with the Golden Heart gong for his work with Sentebale, a charity that helps African children left orphans by parents who died as a result of HIV and AIDS.
"I feel hugely humble," the red-headed royal said at a party in Berlin, Germany, where he was given the honor. "Compared to so many people who devote their whole lives to restoring hope to children around the world, I have done very little.
Article continues below advertisement
"As far as I'm concerned, I am receiving your award on their behalf, not mine," he said.
Prince Harry's Makeout Partner To Star In Real Housewives Of D.C.
Princess Di was a forerunner in the fight against HIV and AIDS via her charity work. She was frequently photographed alongside those afflicted, in hopes of eliminating misconceptions the public held at the time regarding how communicable the disease is.