VIDEO: Jim Carrey Soars In Black Swan SNL Spoof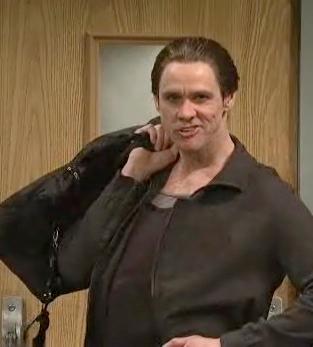 Jim Carrey let it rip on Saturday Night Live, starring in a spoof of Black Swan. You can see the LOL skit here on RadarOnline.com.
SNL's great Bill Haber plays the ballet director who decides his star, played by show newcomer Nasim Pedrad, isn't up to snuff as the Black Swan. He brings in a another dancer Lily, played to an inch of her/his life by Carrey, for an audition.
Lily is so driven to get the black swan role, she even has wings -- of course they're Buffalo wings -- tattooed on her back!
Article continues below advertisement