VIDEO: Doctors Back Up Story Of Gabrielle Giffords Recovery -- Claim She Could Go Home In 'Days'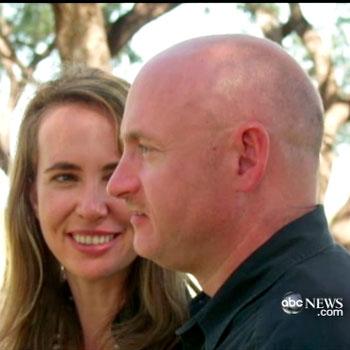 Congresswoman Gabrielle Giffords' doctors have backed up her husband's claims regarding her 'miraculous' recovery, revealing that her physical rehabilitation treatment has already begun and amazingly, disclosing that she could be leaving the hospital in 'days'.
In a press conference which airs during an ABC 20/20 special tonight, Dr G Michael Lemole Jr, Chief of Neurosurgery at Tuscon University Medical Center spoke about Giffords' husband, Mark E Kelly's claim that his wife recognizes him and has proved it by playing with his wedding ring – something she used to do before her injury.
Article continues below advertisement
"It does imply that she is recognizing him," he said. "And that she's interacting in an old familiar way with him."
Dr Randall Freise, Director of Acute Care at the hospital, agreed with his colleague, saying: "We're all very optimistic, we all want to see the best."
He went on to reveal that her physical rehab has already begun, before going on to explain that: "The next milestone will be when she physically leaves the hospital – which could be a matter of days... or weeks."
Giffords was gravely injured after being shot in the head during a January 8 shooting spree, in front of a Safeway supermarket in Tucson, where the 40-year-old Democrat was meeting with constituents.
The fact that she survived the shooting is a miracle in itself, as it's estimated that 90 percent of people with gunshot wounds to the head die.
13 others were wounded, and six people, including a 9-year-old girl, were killed during the rampage.
MORE ON:
Gabrielle Giffords
Article continues below advertisement
The shooting suspect, 22-year-old Jared Loughner, is currently being held without bail in a Phoenix federal prison – he faces multiple murder and attempted murder charges.
You can watch the 20/20 special, The Congresswoman and the Astronaut: An American Story of Love and Strength, Tonight at 10/9 central on ABC.
RELATED STORIES:
Sarah Palin Had Gabrielle Giffords On Her Controversial 'Crosshairs' Map