VIDEO: Couch Eater, Furries Featured On TLC's My Strange Addiction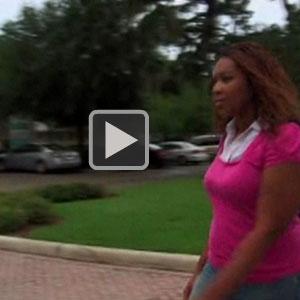 The newest installment of My Strange Addiction, TLC's 12-part series about people with unusual habits and lifestyles, featured a woman who eats her couch and another who enjoys wearing a big furry animal costume in public.
Adele's a 30-year-old who began eating couch cushions when she was 10, the year her parents divorced. Twenty years later, she estimates she's polished off enough cushions to furnish a department store showroom -- seven couches and two chairs, to be exact.
Article continues below advertisement
"It makes me sick to eat it, but I'm still eating it; it really is out of control," Adele said, adding she's suffered health complications as a result of her strange addiction.
Then there's Lauren, the 19-year-old college student who's immersed herself in the "Furries" subculture (dressing up in furry, ornate animal costumes), and likes to blow off steam by donning a Bugs Bunny-like get-up in public.