VIDEO: Cameron Diaz Bought Weed From Snoop Dogg At High School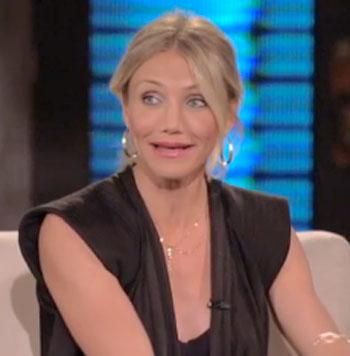 Cameron Diaz and Snoop Dogg aren't the most likely of friends.
But according to the actress they go way back – back to high school – and the 38-year-old says she's pretty sure she bought weed from him back in the day!
Diaz made her confession to George Lopez and RadarOnline.com can bring you the clip.
After telling the audience she was from Long Beach, Lopez asked Diaz if she knew Snoop.
"We went to high school together. He was a year older than me....I remember him, he was very tall and skinny," she said.
Article continues below advertisement
"He wore lots of ponytails and I'm pretty sure I bought weed from him – I had to have!"
You can catch the whole interview on George Lopez Tonight, Thursday on TBS, 12/11c.
RELATED STORIES: