Two High-Profile Suspects In Court Monday -- Carlina White Kidnapper & Tucson Shooter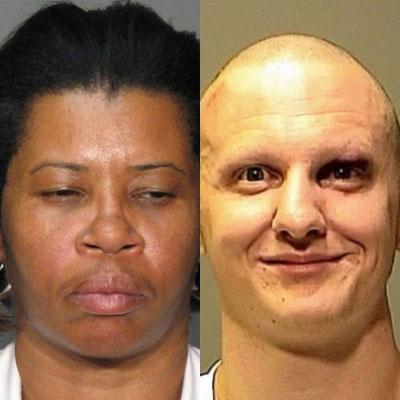 Two high-profile suspects will appear in court Monday -- the woman accused of kidnapping a baby from a New York hospital more than two decades ago, and the 22-year-old man who nearly killed Arizona Congresswoman Gabrielle Giffords in a deadly shooting spree earlier this month.
Appearing in a New York courtroom will be Ann Pettway, who's accused of donning a phony nurse's outfit to kidnap baby Carlina White in 1987 from Harlem Hospital.
Article continues below advertisement
The now-23-year-old Carlina, who was raised as Nejdra Nance, recently reunited with her birth family. She's implicated North Carolina native Pettway -- who turned herself into authorities Sunday -- as her kidnapper.
On The Today Show Monday, Carlina's father Carl Tyson said "whatever the court system applies toward Ann Pettway, that's fine with me."
Tyson said he'd just have one question to ask the North Carolina woman: Why?
"That's all I'd have for her ... Why? Why'd you do this to me for 23 years?" he said. (Watch video interview below)
Meanwhile, in Phoenix, Jared Loughner, the 22-year-old Tucson man whose January 8 shooting spree in a supermarket parking lot left six people dead, will enter his plea to federal charges filed against him in connection with the shooting.
On Monday, he will only answer to the charges of the attempted assassination of Rep. Gabrielle Giffords and the attempted murder of two of her aides; he will be charged for the other killings in state court.
Article continues below advertisement
The six people who died in Loughner's rampage were U.S. District Judge John Roll, 63; 9/11 baby Christina Taylor Green, 9; Giffords aide Gabe Zimmerman, 30; Dorothy Morris, 76; Dorwin Stoddard, 76; and Phyllis Schneck, 79.
Stay with RadarOnline.com for the latest developments in each story.
RELATED STORIES:
VIDEO: Sarah Palin Accuses Media of 'Blood Libel' In Arizona Shootings