Tony Parker Breaks Silence On Eva Split: 'Most Important Thing To Me Is My Family'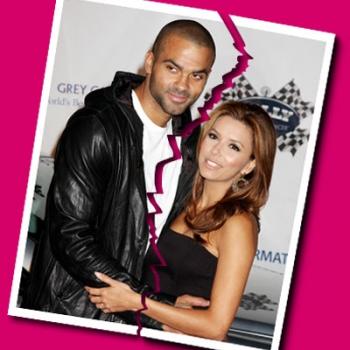 It's been almost two months since Tony Parker and Eva Longoria's split imploded and for the first time the NBA star is speaking out.
"It's always good to have the support of the team, staff, and also of your town," Parker told French newspaper Le Parisien.
"But the most important thing to me is my family. At times like that you're family comes to you."
When asked by how he's coped since his separation from the Desperate Housewives star, Parker responded: "The essential thing at that time was to be sure to concentrate on basketball and above all to stay strong mentally even at that very difficult time."
Article continues below advertisement
Instead of reading all the press swirling around rumors of why the couple separated -- which included allegations that Parker had an "emotional" affair with a former teammates wife, Erin Barry -- Parker revealed he has focused his energy on his game.
"The best solution is to read nothing and I read nothing.
"I escape into basketball because that's what I do best and I have since I was young," he said.