REPORT: Miley Bong Selling For $70,000?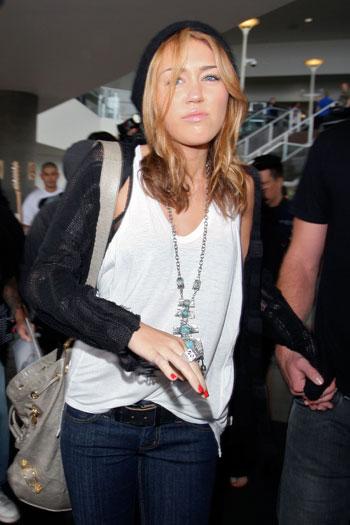 When Miley Cyrus took a bong hit of salvia she probably didn't realize that smoking a legal substance would create such a scandal — or profit.
RadarOnline.com has learned the bong she supposedly smoked is being sold and one website is in negotiations to purchase the water pipe for a whopping $70,000!
The website Room110.com has been negotiating with the owners to buy the bong, as Zack Taylor first reported.
Article continues below advertisement
Salvia is legal in California, but the drug can make users as high as those using LSD.
RELATED STORIES:
EXCLUSIVE INTERVIEW & PHOTOS: Miley Cyrus Was A Real Life 'Mean Girl' In School, Says Childhood Pal
COURT DOCUMENTS: Miley Cyrus' Hacker Arrested & Charged In Nashville
VIDEO: Bill O'Reilly Says 'Pathetic' Miley Cyrus No Role Model
Billy Ray Cyrus And Wife File For Divorce