Portia de Rossi Says Ex-Hubby 'Ran Off With My Brother's Wife'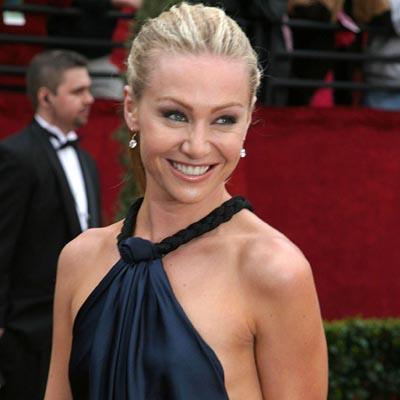 Portia de Rossi's ex-husband left her and broke up her brother's marriage -- taking off with his wife, RadarOnline.com has learned.
"My husband left me," Portia begins in her newly released memoir, Unbearable Lightness: A Story of Loss and Gain.
"When my husband left me, my brother moved in to my place... My husband ran off with his wife, so we kept each other company and we liked to go out for margaritas and Mexican food to commiserate."
Article continues below advertisement
Though Portia is one of the most famous open lesbians in the world – marrying wife Ellen DeGeneres on August 16, 2008 – she was married to documentary filmmaker Mel Metcalfe from 1996 to 1999.
As RadarOnline.com discovered, after leaving Portia's older brother Michael Rogers, Renee Kappos married Mel.
Detailing how the affair grew between her brother's wife and her then-husband, Portia writes: "He had married his longtime girlfriend, Renee, just before leaving Australia and the two newlyweds moved into an apartment in the same Melrose Place-style complex that was home to me and Mel.
"The fact that Renee would wear skimpy, lacy underwear clearly visible underneath her oversized, gaping overalls should have indicated to my brother and me that a personal partnership was also forming, but when Mel left me and Renee suddenly sabotaged her marriage to my brother to be with Mel, Brother and I were left idiotically scratching our heads in disbelief."
According to paperwork obtained by RadarOnline.com, Portia petitioned for a Dissolution of Marriage with the Los Angeles Superior Court on February 3, 1999.
Article continues below advertisement
"By the end of our first year together, despite my desire to be attracted to him, my latent fear of my real sexuality was simmering and about to boil," Portia said.
"I was almost positive I was gay. So I married him."
Regardless of the bizarre family affair, Portia maintains that she has no bad blood with Mel and that aside from him falling for her brother's wife, he'd also "gathered evidence" exposing her true sexual orientation.