PHOTOS: Sundance -- It's All About The Swag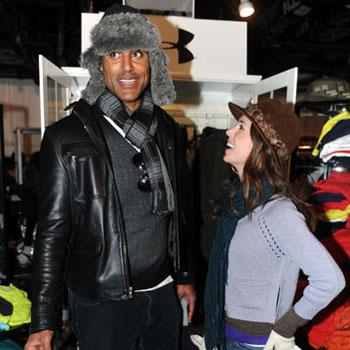 As much as some actors and filmmakers may want to make the Sundance Film Festival a serious venue to showcase their art, there is no getting away from the fact that Sundance has become the epicenter of the Hollywood swag universe.
One suite even went so far this year to call itself the House of SWAGG, and RadarOnline.com has the pictures of your favorite celebs grabbing up their freebie merchandise.
Article continues below advertisement
Susan Sarandon took home a white Under Armour jacket. Paul Rudd loved their fleece jackets. Aubrey O'Day snagged an Under Armour duffle bag.
Also spotted were Eliza Dushku and her beau, NBA and Dancing with the Stars alum Rick Fox.
Emile Hirsch, Liam Hemsworth and Chaz Bono made the House of SWAGG scene too.
And new dad Mario Lopez beamed in on Samsung's Galaxy Tab, a mobile app called SWAGG, that let's you purchase and share gift cards and such.
An unscientific survey of the Sundance landscape shows that there are over 250 parties and swag suites in the festival's 10 days.
Hope all the celebs brought an extra suitcase to get their freebies home.
RELATED STORIES:
James Franco Wigs Out At Sundance
VIDEO: Rick Fox Voted Off DWTS
Rick Fox & Eliza Dushku Have Tiff Over Stacy Keibler