PHOTOS: Reese Witherspoon Gets Parking Ticket, Forgets Her Engagement Ring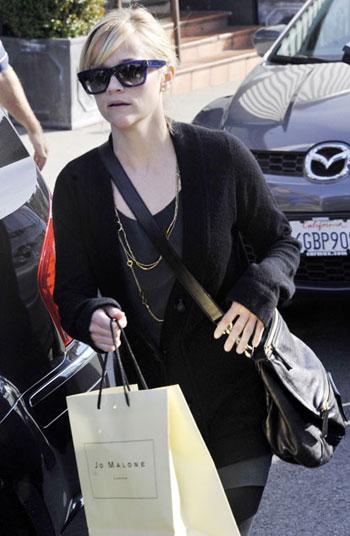 Parking in the red zone wasn't the only thing Reese Witherspoon forgot about when she picked up a ticket after a lunch date in Brentwood, California.
The Walk the Line star was also sporting an empty ring finger where her new sparkler should have been sitting and RadarOnline.com has the photos.
Reese's happy smile soon turned sour when she left the Tavern Restaurant on Friday to find a parking ticket on the windshield.
Article continues below advertisement
But with the officer long gone, she was forced to suck it up instead of trying to talk her way out of it.
Despite her fiance, Jim Toth splashing out a small fortune on a 4-carat Ashoka diamond, Reese's ring was no where to be seen.
But with the piece of jewelry reported to be worth around $250,000, it's no wonder she's reluctant to take it from the safety of her home.
RELATED STORIES:
EXCLUSIVE: Reese Witherspoon's Boyfriend Prepares To Propose, Picks Out Engagement Ring!
MORE ON:
Reese Witherspoon