PHOTOS: Kate Gosselin & Her Brood Arrive In Brisbane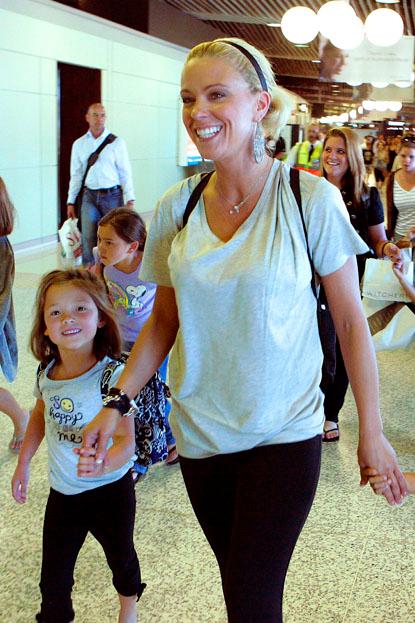 A smiling Kate Gosselin and her eight children landed at Australia's Brisbane Airport Tuesday, and RadarOnline.com has all the brand new pictures for you.
Kate, 35, is in Australia filming scenes for her hit TLC show, Kate Plus Eight, despite the protests of her ex-husband Jon, who unsuccessfully tried to get a Pennsylvania court to prevent the trip from happening.
As RadarOnline.com previously reported, a source close to the reality TV family said the trip is "another slap in the face for Jon, because he did not want the kids to go to Australia.
Article continues below advertisement
"But the judge ruled that because it was for work it was okay," our source said. "Jon had plans to get together with his kids and friends for New Year, but now he will not see them until they return in the middle of January. He was scheduled to have them this weekend, but there was nothing he could do as the decision was taken out of his hands.
"Kate told Jon about the trip, and when he did not agree, it was decided that the judge should intervene and the ruling went in her favor."