PHOTOS: Bikini Wars! Man-Eaters Vs. Monogamists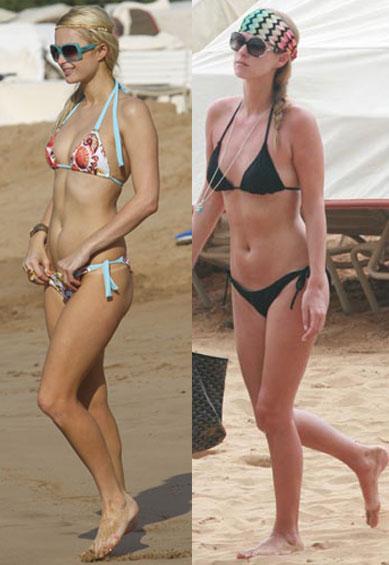 Whether they change boyfriends as often as their bikinis, or prefer to keep in simple with only one hunk at a time, one thing is for sure -- these Hollywood stars have banging bikini bodies! RadarOnline.com is pitting the sexiest man-eaters against the most babelicious monogamists in our weekly Bikini Wars feature. Click the next sentence to see who takes home the bikini wars gold.
Article continues below advertisement
Cameron Diaz is a hard-bodied hottie who loves to play the field with the hottest players in the game of love. Heidi Klum also has a fat-free and fabulous figure, but prefers the fashionable family life to the excitement of the game. Which of these slender stars has a better bikini body? Click here to see Cameron and Heidi duke it out in their sexy swimsuits.
Carrie Underwood and Taylor Swift are country music's sexiest stars. The blonde crooner cutie's may compete on the Billboard charts, but their love lives couldn't be any more different. While Taylor jumps around from Taylor Lautner to Joe Jonas to John Mayer to Jake Gyllenhaal, Carrie has settled into married life with her hockey player hunk Mike Fisher. Click here to find out who wins the Bikini Wars title for hottest country cutie.